We Believe in Beautiful Smiles

We support families in Greater Danbury CT communities by offering comprehensive dental care, built on Trust and Comfort. White Street Smiles will…
help people improve their oral health

utilize proven diagnostic technology and effective treatments

empower people to make knowledgeable decisions

offer high-quality dental materials

honor peoples' needs before our own
Our practice will work together to realize a shared vision of uncompromising excellence in dentistry. We will provide the highest quality dental care, complimented by exceptional service – without exception. We commit to…
Listen to those we are privileged to serve

Earn the trust and respect of patients, profession, and community

Ensure a creative, challenging, and compassionate professional environment

Strive for continuous improvement at all levels
Our Story

For over 40 years, support from families and friends has allowed White Street Smiles (and the dental practices before it) to deliver exceptional oral health care to Greater Danbury CT communities. White Street Smiles was built on friendship and trust – values that continue to foster our valued relationships.
Thank You
Meet Our Dentists

The White Street Smiles dental practice runs on the collaborative effort of our professional Dentists, Dental Hygienists, Dental Assistants, and our Friendly Office Team. Together, we work hard to provide you a truly remarkable oral health care experience.
Happy Retirement Wishes
Thank You Dr Hindin and Dr Valluzzo
The team at White Street Smiles congratulate Dr Allen Hindin and Dr Thomas Valluzzo on a well-deserved retirement.
You leave a legacy of quality and professionalism. Your leadership, guidance and integrity will be missed and cherished by those fortunate to have worked with you and by those who received your remarkable care.
Now, we wish you the very best on your new journey in retirement!
Your White Street Smiles Family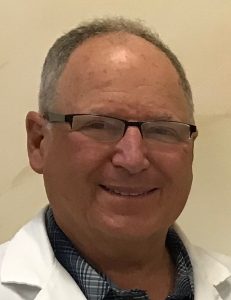 Allen Hindin (Retired)
Doctor of Dental Surgery
Master of Public Health

Thomas Valluzzo (Retired)
Periodontist
Doctor of Medical Dentistry
Ready For A White Street Smile?